Our History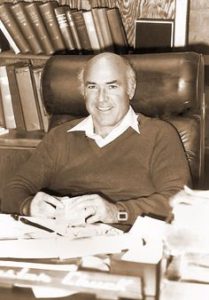 In the late 1960's Pastor Chuck Smith, of Calvary Chapel Costa Mesa was entrusted by God with a work of the Holy Spirit that would eventually play an important role in starting what came to be known as the Jesus Movement. During that movement hundreds of young new believers were saved through faith in Jesus Christ.Calvary Chapel Costa Mesa also made a major contribution in developing a new form of worship which today is known as Contemporary Christian Worship. This form of worship included less-formal attire, a more laid-back atmosphere, and the beginnings of a more contemporary worship music style that many churches (both non- denominational and denominational) include in their worship services today.Today Calvary Chapels can be found all over the world and are best known for simply teaching the Word verse by verse from Genesis to Revelation and their distinctive worship style.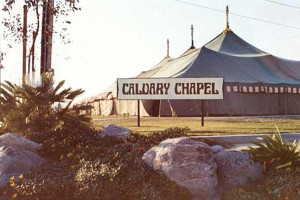 Calvary Chapel Flower Mound (CCFM) is a member of the Calvary Chapel Fellowship of churches.
CCFM was started when Pastor Jon Bell, an Associate Pastor at Calvary Chapel Pacific Hills, answered a call from the Lord to start a church in Flower Mound, TX. So he and his family moved to Texas in the spring of 2004. Pastor Jon began services in their living room the first Sunday of May. Two months later the church moved into Blue Ribbon Preschool in Flower Mound and soon a midweek service was added. In August of 2006 the church began to hold Sunday Morning Services in the cafeteria inside Marcus High School in Flower Mound and eventually moved to the school auditorium. On June 7, 2009, Calvary Chapel Flower Mound moved into our current location at 1001 Cross Timbers Rd., Suite 1050, Flower Mound, TX 75028.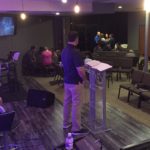 Now there are people attending our services from all over the Metroplex including the surrounding communities of Highland Village, The Colony, Plano, Lewisville, Justin, Denton, Ft Worth and beyond.Past ministry and outreach activities have included such things like handing out coffee and water to the Day Laborers in Lewisville, or helping seniors to turn pages at a Bible Study at a convalescent Home in Flower Mound. In past years CCFM
has also partnered with Lewisville High School to provide Christmas Gifts to needy families, and with the Advocacy Pregnancy Center in Lewisville to provide Christmas Gifts and Thanksgiving meals to new moms and their families. We have also taken missions trips to Reynosa Mexico, Cairo Egypt, Haiti and the Far East.
In 2012 we served as a Host venue for Greg Laurie's Harvest America Evangelistic Outreach and we also partnered with Operation Christmas Child to send shoebox presents to children in other countries. Recently we started streaming our services on YouTube so now people all over the world are watching our services over the Internet.
.