10:30 am
SUNDAY MORNING SERVICE TIME
7:00 pm
WEDNESDAY EVENING SERVICE TIME


Women's Ministry

WOW Summer Workshop & Brunch
Saturday, June 12, 2021, from 9
:00 AM – 12:00 PM
Come and fellowship, brunch, and grow together as we have a day of hands of practical growing and learning together as we share on Devotional Life, Prayer, Serving, etc. We even have a surprise video from our favorite pastor to share. Our prayer is that you will walk away with tools, physically and spiritually, to help grow in your walk with the Lord. Let us be… "teachers of good things!" (Titus 2:3)

Church Baptism and Picnic
We secured a reserved area at Rockledge Park after-all. It's called Jackson Pavilion. With the reservation we have parking is paid for, so people won't have to pay to park. We suggest, people asking the gatekeeper upon entering where to locate the Jackson Pavilion. It has a huge covered shaded area, with bathrooms, big grills, electricity and running water. There is a private path to the lake area, perfect for the baptism. God is good.
Please sign up in the foyer and make sure your phone number is written down, just in case any last minute changes must occur.
You can reach out to Kimberly Atkinson at 214-364-5052 if you need any assistance. The time is 2:00-6:00. Bring a "beach" chair if you'd like and any sports type of equipment (frisbees, balls, etc.), if you'd like. This will be a wonderful time of the church fellowshipping and getting to know one another better, along with witnessing the baptism of many of our brothers and sisters.
You can also sign up to bring some sort of food to share. The church will be providing the main dish. Lastly, if you'd like an opportunity to serve, we will be taking sign ups for people to help reserve our spot, as it's first come, first serve at Rockledge. Check the foyer or contact Kimberly for information on this.Please bring horse shoes if you have some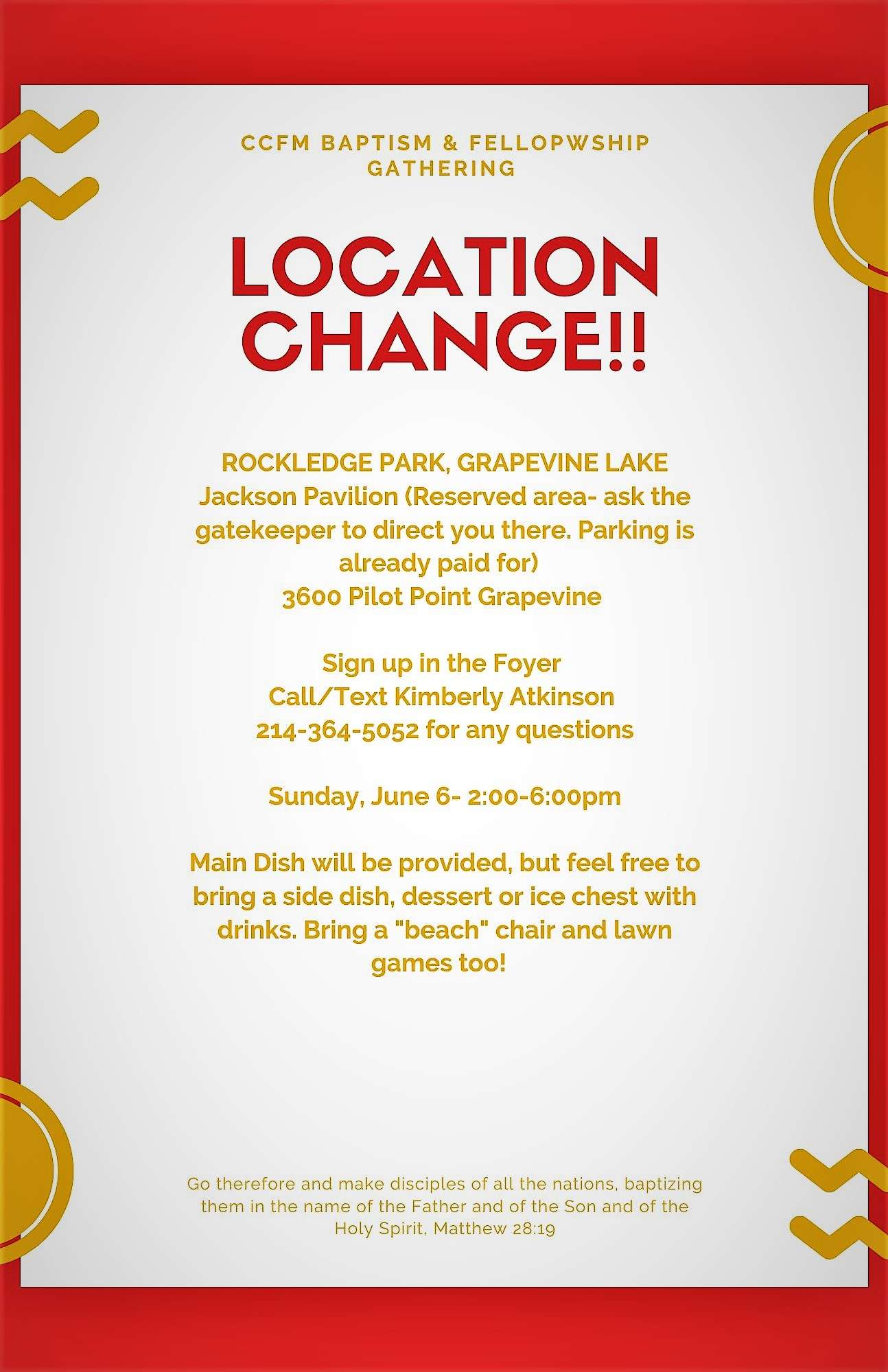 JOIN US IN ISRAEL AND GREECE FEBRUARY 28TH – MARCH 13TH, 2022
REGISTER TODAY! SEE LINKS BELOW!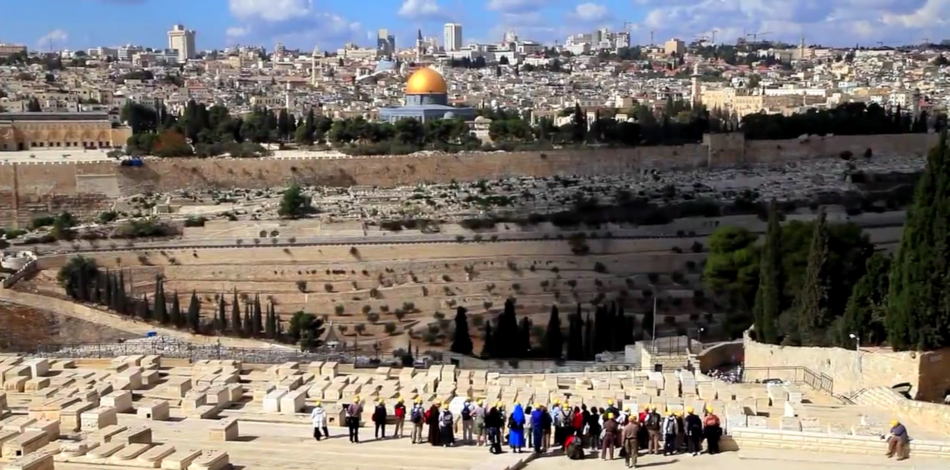 "Pray for the Peace of Jerusalem!"
"Our Israel Bible Studies are now online!
Click here
to listen."
Join us for our Israel 2022 Bible Lands Tour February 28 – March 13 with an optional extension to Greece.


CONNECT WITH US
Follow our social media outreach and stay connected with the latest updates and ministry events.
JOIN US!
Calvary Chapel has been formed as a fellowship of believers in the Lordship of Jesus Christ. Our supreme desire is to know Christ and to be conformed into His image by the power of the Holy Spirit. Calvary Chapel is a non-denomination church movement focused on the inerrancy of the Bible and the verse by verse teaching from Genesis to Revelation.
HOW CAN I SERVE AT CCFM?
2. Take the 7 online servants classes (about an hour each class) and fill out questions for each class and submit.
3. Be sure CCFM is your home church and you are a born again believer.
CONTACT US
1001 Cross Timbers Road
Suite 1050
Flower Mound, TX 75028
469-464-3940